ABOUT GENESIS COMPOUNDING PHARMACY
Medications Customized for YOU
At Genesis, we believe in the Power of Personal. As a leader in the compounding industry, we work closely with YOU and your healthcare provider to create individualized solutions for your healthcare needs. Every prescription that leaves our door is tailored to meet the needs of a specific patient.
Cutting-Edge Technology
Operating out of our state-of-the-art facility, Genesis works with the latest medical knowledge and technology, providing an optimal environment for our specially-trained professionals to prepare world class, customized medications.
Excellence in Customer Care
We make it a goal each day to provide our patients with the best customer service in pharmacy. Centrally located in St. Louis, we offer each patient the option of picking up the prescription at our pharmacy, or having the medication shipped directly to their door.
GET TO KNOW OUR TEAM
GENESIS PHARMACISTS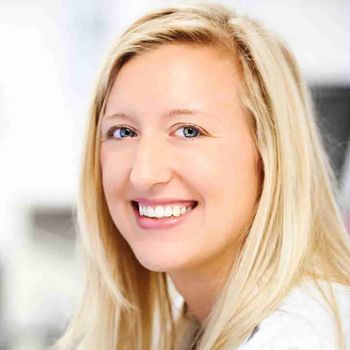 Erin Thomas Panian
Pharm.D., BCPS Compounding Pharmacist
After receiving my Doctor of Pharmacy degree in 2005, I became a board certified pharmacotherapy specialist in 2006, and have been a compounding pharmacist ever since. I love combining old school apothecary techniques with modern equipment and figuring out the best individualized medication for a patient. I try to make sure to combine a wholistic lifestyle and optimal supplementation with compounded medication therapy to reach the best patient outcome.
When I'm not figuring out the best concoction for a patient, you can probably find me at a St. Louis Cardinals or Kansas City Chiefs game or backpacking through the woods with my husband Bobby, stepdaughter Cora, and 3 dogs. Everyone needs some trees in their life!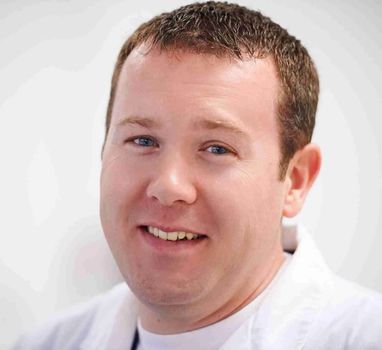 Matt Fessler
RPh, Pharmacist-in-Charge / Compliance Officer
After receiving a BS from St. Louis College of Pharmacy, I started my pharmacy career in a retail pharmacy where I worked, and eventually managed, for 11 years. After the pharmacy added compounding to its services, I realized how much I enjoyed that aspect of pharmacy. This began my desire to do even more compounding. I have been at a pharmacy that operates fully in the field of compounding since 2012, and I have been with Genesis Pharmacy Services since its inception. Little did I know how much fun it would be to work at Genesis, where I get to wear numerous hats. Whether I am maintaining multi-state licensure, checking prescriptions, fixing broken machines, doing construction, or maintaining the facilities, there is never a dull moment here.
In my "off time," I teach St. Louis College of Pharmacy students about the science of compounding. I am an avid St. Louis Cardinals fan since birth, and I also enjoy following the St. Louis Blues with my oldest son. I enjoy spending as much time with my wife and three children as possible, which usually includes games, movies, and/or eating.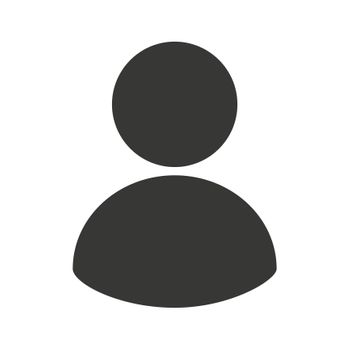 Thuy Tran
Pharm.D., Compounding Pharmacist
I received my Doctor of Pharmacy degree in 2017 at St. Louis College of Pharmacy. Since then I have been actively pursuing new and exciting ways to better the life of patients in various pharmaceutical ways. While having the pleasure of joining the fun and amazing team at Genesis, this has also led me to the discovery of the exciting field of pharmaceutical compounding. I'm very proud to be a part of Genesis and providing outstanding quality of services to our patients. My personal goal is to continue to grow in this field and expand my knowledge to better each and every patients' lives to the best of my abilities.
During my personal time, I love playing games and adventuring to new places with my boyfriend Aaron. You might find us at at different types of restaurants because we love trying out all the different varieties of food out there. I also love spending time with my parents and my dog Tyno (a cute little chiweenie) over the weekends. Did I mention, my family and I are huge soccer fans!